All Over Morocco Tours. Web design by Gomarnad
Phone/ WhatsApp +212 668 14 97 85 Email allovermorocco@gmail.com
PRIVATE MOROCCO TOURS AND DAY TRIPS
All Over Morocco Tours,private Marrakech trips,tours from Casablanca,Moroccco 4x4 tours, Fes to Merzouga desert tours,Marrakech to Merzouga desert trips,Morocco private desert tours,Marrakech private tours,Tours from Tangier,Marrakech day trips,Marrakech activities,around Morocco trips,Morocco vacation
We organize private Sahara tours in Morocco, Fossil and Mineral tours, Day trips and culture tours.
Phone/ WhatsApp +212 668 14 97 85 Email allovermorocco@gmail.com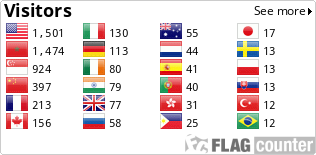 ENJOY YOUR HOLIDAY TRIP WITH "ALL OVER MOROCCO TOURS"
All Over Morocco Tours is an independent ,local tour company based in the south east of Morocco. It offers a wide range of private cultural tours, fossils and minerals tours and also day trips which are fully customized to the taste and the budget of singles, couples, and small groups.
All Over Morocco Tours offers different guided tours from anywhere in Morocco using comfortable air-conditioned 4x4 vehicles and mini-buses, also professional team with rich cultural experiences. All our guides are natives, knowledgeable experienced and fluent in English, French, Arabic and Berber.
With our travel organization ALL OVER MOROCCO TOURS we would like to invite you to get to know the overwhelming natural and cultural beauty of Morocco. Whether you want us to organize a tailor made Morocco private tours, individual trip or if you want to travel with one of our day excursions, it is all up to you. Feel free to contact us.
Go off the beaten track. Our licensed local guides provide incredible insights and insider tips, passionately bringing alive unique experiences for you.
Never compromise on quality as all our accommodation, services are tested by our team. We offer you the most comfortable, high quality tour vehicles.
Our Moroccan tour experts completely customize your private tour to match your interests and preferences through their comprehensive knowledge.
more details
more details
more details
PRIVATE MARRAKECH CIRCUITS
No matter how old you are or where you have travelled, we want you to have unique Marrakech tour excursion that match your interests and needs. We work exclusively with Marrakech licensed, qualified chauffeurs tested for their skill and only the highest standards of safety.
more details
more details
more details
All Marrakech tours
All Fes tours
One thing is for sure, with us you will discover the authentic

Morocco in private Fes desert tours

and will have an unforgettable Sahara travel experience. Please contact us for more information or a personalized offer. Also do check our tripadvisor page, full of great reviews.
more details
more details
more details
2 days to Merzouga desert
Morocco is famous for many different types of fossils, such as meteorites, Ammonites, Arthoceras, teeth…
all tours
Morocco is famous for many different types of fossils, such as meteorites, Ammonites, Arthoceras, teeth… Especially

Midelt is very famous for its minerals, Erfoud, well known for its fossils
, where you will take a visit to a fossils Museum, and many other places in south eastern Morocco rich for fossils and minerals. Contact us for more details about our tours.
Nights in Sahara camp
Spend a night or more in traditional desert camp.
Private day trips from Marrakech
We offer adventure every day trips.
PRIVATE TOURS FROM CASABLANCA
We organize Casablanca pre-designed Private Travel Experience which includes comfortable accommodations, meals as indicated, local expert local guides, all private transfers and sightseeing excursions by private 4x4 or minibus car. Contact us for actual availability and package prices per person.
more details
more details
more details
We organize 6 days Casablanca trip during which we visit and explain the world famous Fes medina, Sahara and Marrakech.
4 days Sahara desert tour
All Casablanca tours
Private travel itinerary
We offer exclusive travel plans.
Contact us now
For actual price quote and deposit payment.
If you are planning a vacation Morocco is perfect and safe place to spend an unforgettable moments.
If you want

explore the historic imperial cities

, fossils areas, mineral areas ,hiking the Atlas Mountains, camel trekking in the sand dunes of Sahara desert, sleeping under desert Berber tent, exploring old kasbahs and Berber villages, visiting the beautiful Atlantic coast, or you desire a combination of all, we are the right tour operator for you.
PRIVATE TOURS FROM TANGIER IN MOROCCO
Discover the real Morocco on a private Tangier desert tours with your own personal driver and guide, from the high-rated private tour company (*as per TripAdvisor rankings in Morocco). Enjoy Tangier private travel for the best way to see the most important sights of the country.
more details
more details
more details
PRIVATE DAY TRIPS FROM MARRAKECH
Book a

private Marrakech day trip

with us and you'll be choosing the original private walking tour specialists in Essaouira, Ouzoud, Ait Bnehaddou or any other chosen place. If you decide to visit Marrakech, consider a private day excursion with us or make sure you check out our offers and pre-designed tours.
more details
more details
more details
All Tangier tours
All Morocco day trips
WHO WE ARE :
• Our motto" put your trust on us and let us give you a one chance remarkable life trip"
• "find us if you want to explore the promised land "
• "we only have one life, only one today, only his moment, live for right now, because its all
you really have"
ABOUT US :
If you are planning your next vacation to Morocco, and seeking a tour guide service, this is the company that will take charge of all your plans.
All over Morocco tours act like a bridge connector between us and our clients. We take a lead role in planning and creating marvelous vacations to any one who is interested in our program all over the world.
Our program is designed to help you satisfy the thirst of all people who want to explore Morocco at large. You will be exposed to beautiful beaches, lovely mountains, nice weather , fantastic handicraft , gorgeous sand dunes, luxury hotels and above all very friendly people who will make you feel as VIP's.
Our programs are varied and interesting. We promise you a remarkable 1st class exclusive tours before you embark in your journey. We suggest you Join this deluxe 4/4 tours from 4 to 13 days .We guarantee you high service qualities.
With All over Morocco tours, you will find yourself getting the experience that regular bus or group tours can't offer. We assure you that all our tours will be guided by local host guides, fluent at various languages and well trained to offer you the most comfortable trip you would ever opt for. We have designed our trips based on every little detail that may cross your mind. Our main goal is to assure your safety and expose you to the Moroccan cultural and historical heritage.
Once you have your mind set on taking your tour with us , we would like to walk you through the primary procedure right after your arrival:
• Meeting you at the airport that you see is more convenient for you or at any other starting point we
discussed before your trip.
• Providing you with professional staff having extended experience and language fluency
• Present our pre-arranged plans, to touch on your final interests and take them into account
• Getting your smile and satisfaction by the end of the trip